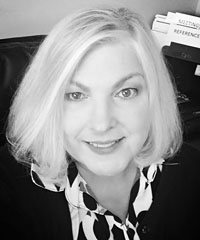 Laura H. Roberts has worked in the public sector more than 25 years and brings a wealth of experience to PTS Consulting Group (PTS) in the areas of Operational and Human Resources Management, Marketing and Public Relations, HUD Regulatory Compliance and Procurement, Administrative Hearings, Risk Management, Organizational and Time-Management Techniques, and Nonprofit Grant Writing. Roberts has expertise in Public Housing Assessment Systems (PHAS), SEMAP, Rental Integrity Monitoring (RIM), PHA Finance, Internal Control Policies and Procedures, Risk Management, Human Resources Management, Conflict Management, Employee Discipline, and Leadership Skills.
Ms. Roberts experience includes serving as the Vice President of Administration for the Housing Authority of DeKalb County where she has been responsible for the daily operations management and oversight of Administration, Human Resources and Procurement Departments. During her 12 year tenure at the Housing Authority, Roberts held the positions of Procurement and Compliance Manager, Public Affairs and Compliance Manager, and Administrative Analyst.
Prior to joining the Housing Authority, Ms. Roberts worked for the Bibb County Department of Family and Children Services (DFCS) for 10 years in positions of increasing responsibility ranging from Caseworker to Senior Management. Roberts then continued on to the Middle Georgia Regional Development Center serving in the capacity of County Planner in which she provided planning services for local governments in an eleven county and twenty-two city region of Middle Georgia. She played an integral role in the preparation of City and County Local Comprehensive Plans for the region.
Ms. Roberts earned a Bachelor of Business Administration degree from Mercer University in Macon, Georgia. Roberts is certified in Procurement and Contract Management and is currently working on her Senior Professional in Human Resources (SPHR) and CFRE non-profit certifications. She is a member of the Society for Human Resources Management and the Public Relations Society of America.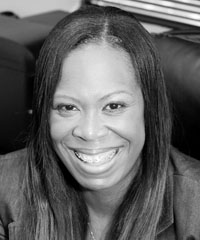 Deidre Randle-Hurst, DM, has a passion for bettering communities. As a consultant, Dr. Randle has helped owners, developers, community organizations, and public entities preserve affordable housing and engage leaders into creating sustainable assets through operation efficiency and leadership. Dr. Randle-Hurst offers 18 years of experience in the affordable housing industry. Dr. Randle-Hurst's experience brings a range of knowledge in the areas of affordable housing federal programs, financing tools for housing development, compliance, program management, asset management, operations management and implementation, training and more.
Dr. Randle-Hurst is CEO and founder of Randle-Hurst Hurst Consulting Group, LLC. RHCG is a consulting firm, which provides compliance management, program management, and operation strategies to create efficient practices and sustainable solutions for public and private entities. RHCG provides services based on federal regulations and program guidelines in accordance to federal programming. Other services provided by RHCG are organizational behavioral observation and analysis, conflict resolution, and mediation.
Dr. Randle-Hurst also serves as the Director of Financial Services for PTS Consulting Group where she is responsible for financial management of federal funding sources and compliance. Within that role Dr. Randle-Hurst handles contract work for public housing authorities regarding the operations of their public housing program. Prior to PTS, she worked for the Housing Authority of DeKalb County for 12 years in various positions such as housing counselor, homeownership counselor, disaster program team lead, and bond compliance manager. At the start of her affordable housing career, Dr. Randle-Hurst served the Portland Development Commission for 5 years as a program coordinator. In that role, she worked with developers in financing multifamily housing projects and writing RFP's for federal funding.
Dr. Randle-Hurst earned a Bachelor of Science of Management, a Masters of Business Administration, and her Doctorate of Management in Organizational Leadership degree. Dr. Randle-Hurst is certified as a Housing Credit Certified Professional, Certified Occupancy Specialist, and as a Homebuyer Educator. She is a member of the National Association of Home Builders, National Association of Housing Management and Women in Public Finance Atlanta Chapter.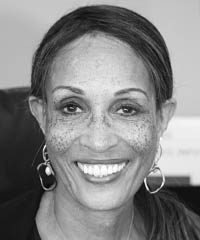 Denise Wesley, Ph.D., has more than 38 years of professional consulting experience in public sector, non-profit and independent consulting environments, specializing in providing technical assistance services to housing authorities, law enforcement agencies, colleges, universities, and special interest groups. Areas of specialization include administrative/organizational compliance; addressment of audit findings; creation of data systems for monitoring agency effectiveness; law enforcement initiatives to include effective community policing strategies in public housing; providing comprehensive security assessments; providing training to include conflict management and effective communication within the work environment; human resource development for staff and leadership; and grant writing/grant monitoring.
Dr. Wesley is President of D. R. Wesley Management Consultants, Inc. (DRW), an international management and consulting firm, which provides program management services combined with compliance technology-based solutions, best practices and knowledge to client organizations to support their programs and enable lasting and significant improvements. DRW strives to "level the playing field", by providing technical assistance through expert consultants to promote administrative competency, efficiency and effectiveness. Through partnering and collaboration with our clients and business partners, Dr. Wesley contributes tangible value to organizations to achieve both immediate and future success.
Dr. Wesley provides an array of services including compliance monitoring, housing consulting and other technical assistance services to various Public Housing Authorities (PHA's), including on behalf of the U.S. Department of Housing and Urban Development (HUD). Consulting services have been provided under the Drug Elimination Program (PHDEP) technical assistance provision, Anti-Drug Initiatives, Weed and Seed, Resident Initiatives Programs (ROSS), Five-Year/Annual Plan Development, Commissioner/Staff Training and Grants Management to include CIAP, COMP, Operating and Capital Fund. DRW has facilitated the preparation of over 150 comprehensive housing plans (Annual Plans and MTW Agreements) for PHA's to include assisting with the development of Strategic Plans and Comprehensive Needs Assessments as well as provided Third Party Management Assessments at the request of HUD and Housing Agencies to ascertain PHA's management abilities and capacities for asset revitalization.
Dr. Wesley provides services in areas of administration including policy writing, grant writing/monitoring, resident services, developing non-profits, compliance monitoring, board and staff training, developing strategic plans, submission of all regulatory reports, asset revitalization review, and housing development. Dr. Wesley has assisted in developing Capital Asset Plans that included a comprehensive review of assessment tools which are developed to assist with the review of each component as conditions of evaluation refer to the circumstances and factors under which the Agency will be demonstrating the achievement of the stated performance objectives.
Dr. Wesley holds several certifications and memberships in the area of affordable housing and criminal justice. More notably she is certified in Public Housing Management; Section 8/HCV; Contracts and Procurement; National Federation of Housing Counselors/Comprehensive Counseling; Comprehensive Grant Training; and Community Policing and Crime Prevention through Environmental Design (CPTED). Dr. Wesley has participated and served as a member of the following organizations: American Correctional Association; National Council on Crime and Delinquency; National Association of Criminal Justice Educators; Academy of Criminal Justice Sciences; National Association of Adult Educators; National Association of Business and Professional Women; National Association of University Women.